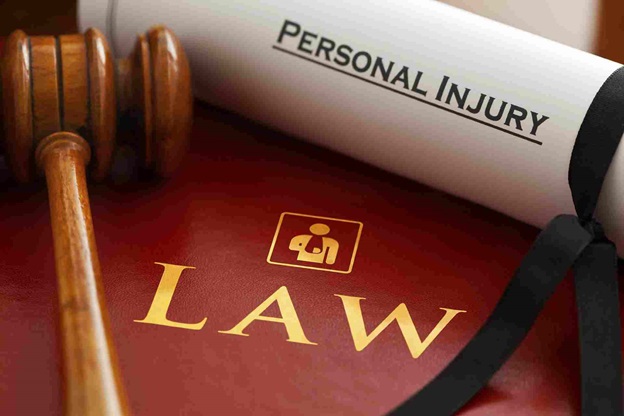 What Should I Do If I've Been In A Fender Bender?
Nearly every driver has been in a minor crash at one time or another in their life. Perhaps you were pulled out of a parking spot or bumped from behind by a stop sign or red light. Regardless of the circumstances, minor damage to vehicles means that most people don't know if they need to contact law enforcement. This article will help you understand your Florida rights and give advice if you've been involved in a fender bender.
What are your requirements under Florida law if you have been in a fender bender incident?
If you are involved in a minor collision or Fender Bender you must stop and exchange information. What about if you need to contact law enforcement as well? Florida Statute SS316.066 only requires that you report to the police if one of these conditions is present.
The accident resulted in injury or death
A driver fled the scene
Someone was under the influence of drugs
A vehicle was so damaged that it needed to be towable
The accident involved a commercial vehicle
Your obligation doesn't end there. Fla. Stat. SS 316.066(1) (e) states that you must submit a written report within 10 days to law enforcement for any collision that results in property or vehicle damage. The law enforcement agency will provide you with instructions on how to complete it online. The process is simple and you will receive a report number as well as a copy. The report is usually not given much weight due to the fact that you entered the information unassisted.
Are You Confident in Your Legal Rights About Calling the Police?
Every person involved in a car accident should contact the police. It can be frustrating to wait for a cop and in these cases, he will only give you a piece of paper with a report number on it. You should contact the police if you want to lower the chance of being blamed for an accident or having to pay an insurance deductible. You cannot prove what happened if you just exchange information and then go. The insurance companies do not have to do the things their insured promised. It is amazing how many times I have seen clients sit across from me, telling me that the other driver had apologized and promised to take care of the damages. Only to later attempt to shift the blame onto my client. People are often reluctant to admit they are wrong and will try to hide their guilt. To avoid these possible pitfalls, it is a good idea to call the police for an independent assessment of faults and damages.
What Happens When The Police Arrive?
The officer responding to the call is responsible for investigating the accident and creating a report. It is possible for the officer to refuse to create a report if it is a minor incident. If this is the case, he or she will simply give you instructions on how to fill it out. It is worth asking the officer to respond, and be polite no matter how rude or indifferent he/she is. The officer will make sure you get all the information you need from the other driver. The officer will take a report and leave you with a "Short-Form" accident report. This report can be used to begin your insurance claim. The "Long Form" accident report usually becomes available within 7-10 days. If they hired an accident lawyer within that timeframe, the lawyer will be notified when the report becomes available and you can access it online. You can also go to the station and request a copy if you don't have one.
Which Insurance Company Should I Contact?
You will have to pay the deductible upfront if you file the claim with your own insurance company. If the other party is clearly at fault for the accident, I recommend that you file an insurance claim with the company. This rule has some caveats. You should file the claim through your company if the at-fault driver was insured by a cut-rate company. Cut-rate companies can be difficult to deal with so I recommend that you avoid them.
You are not required to talk with the insurance company of the other driver if you sustain injuries as a result of the accident. I recommend you speak with an attorney to determine if you should make a statement. Our clients are not allowed to give statements to their insurance company at will. However, if you plan to file a claim for injury, you must notify your insurance company within a reasonable amount of time. You also have to cooperate with their investigation.
What Should You Do If You Feel Sore Or In Pain After An Accident?
In minor accidents or fender benders, it is common to experience delayed onset of pain. Many clients who have had a low-impact accident say that they didn't realize the severity of the pain until the next morning. They woke up and realized something was wrong. They pondered whether to visit a hospital or urgent care center, consult their family doctor, or seek out a chiropractor.
After you have realized that you are injured, my advice is to seek immediate medical attention. Although you don't have to visit the hospital for your injuries, if you feel that your symptoms are severe enough, I recommend that you do. My clients with pain will visit an Urgent Care facility or schedule an appointment with a chiropractor. Do not make an appointment with your family physician. They will just give you an X-ray and then prescribe painkillers.
It is important to remember that no one can tell how serious your injury is until you have an MRI. You can delay your recovery if you don't get treatment quickly enough. Insurance companies will consider the fact that your treatment was delayed as evidence that you were not injured or are cheating. They will reduce the amount they are willing and able to pay you. Don't give them any excuses not to pay. You should be seen within a few days of the accident. Also, make sure that you are sent to an MRI at the right time.
For Any Questions, Contact An Auto Accident Attorney
St. Petersburg Personal Injury Lawyers Jenkins Law Office specializes in auto accidents claims. We hope you are not hurt in an accident. However, we can help if you experience pain or soreness. We will handle all communication with insurance companies, direct you to a medical professional for auto accident injuries, and keep track of your medical bills. It doesn't matter if you were in a serious accident, or just a minor car accident. We're here to answer all your questions and guide you through the entire process. Contact us now to schedule a consultation.
This post was written by Kelly-Ann Jenkins of Jenkins Law P.L. Kelly-Ann has the best personal injury attorneys. She focuses on personal injury, car accidents, and bicyclist injury. The information on this site is not intended to and does not offer legal advice, legal recommendations or legal representation on any matter. Hiring an attorney is an important decision, which should not be based on advertising. You need to consult an attorney for legal advice regarding your individual situation.
The information provided on this website does not, and is not intended to, constitute legal advice; instead, all information, content, and materials available on this site are for general informational purposes only.  Information on this website may not constitute the most up-to-date legal or other information.  This website contains links to other third-party websites.  Such links are only for the convenience of the reader, user or browser; the ABA and its members do not recommend or endorse the contents of the third-party sites.