Choosing the Right Attorney that Specializes in Injury Law
A lot of states in the country do not have special certification programs when it comes to personal injury legal counsels which can make selection processes a lot harder. One result of this fact is that any legal counsel can refer to themselves as a personal injury attorney.
There is no experience or skill required to do this. Since hundreds, if not thousands, of legal counsels, especially in bigger states like New York, California, or Texas, might do so, selecting a lawyer with a particular set of skills and expertise in the field of personal injury can be a challenging task.
If a person has been injured because of the fault of another person, they might need to hire a counsel with experience in handling these types of cases. But, if they are like the average individual, they might not know exactly where or how to start the search. We will take a closer look at how to choose the perfect personal counsel suited for your case.
Want to know more about the most common workplace injury in the United States? Visit https://www.businessinsider.com/most-common-workpace-injury-in-america-2012-11 for more details.
Step 1: Do not start the search through television commercials
There is nothing wrong working with lawyers who appeared in television commercials. Advertising is an essential way for legal counsel to attract more clients; after all, professionals who can afford to spend a lot of money on advertisements are usually available to take the case a lot quicker.
The bad news is, looking at ads should not play a significant role in the quest to find the right lawyer. You need to remember that everything that is shown on the television has been carefully timed and worded to catch people's attention and interest – but it might not be relevant to you or your case.
Big law firms that use television advertisements to attract clients tend to present themselves as highly focused and invested in their clients and usually makes it seem the firm's senior partners will be the one handling the cases. But in reality, the people who appeared on the television advertisements will have little to no participation in the actual case. Look at the ad as a good source for names and phone numbers, but not for important legal information.
Visit this site to find out more about the types of law degrees.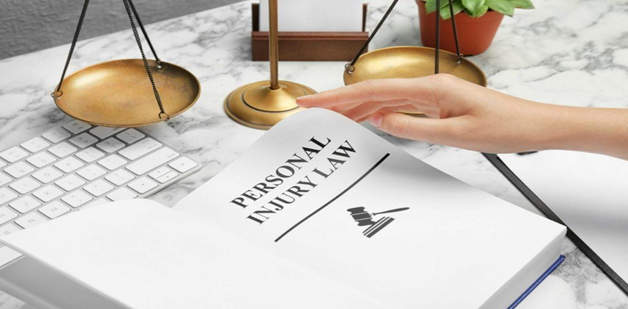 Step 2: Make sure to do your due diligence in researching the firm's practice areas
Once people got a reasonable idea of the lawyers practicing in their area, it is time to start narrowing down their choices. Not every legal counsel accepts personal injury cases or practice personal injury law, that is why people will not be sifting through every attorney in the area when looking for judicial help.
Instead, they will be looking for a select group of professionals. Fortunately, attorneys are bound by professional guidelines when it comes to how these professionals advertise themselves. If a legal counsel holds themselves out to be a specialist in this matter, there is a big chance that the lawyer has at least a right amount of experience in this field.
While there are different levels of competency among attorneys who practice this law, it is a good idea to start with this list. It is imperative to note that not all lawyers who practice this field advertise themselves as specialists. If they happen to know a legal counsel, they might be able to point to someone that has experience handling these types of cases.
Law professionals like Spartanburg personal injury attorneys, do not tend to spend as much time on injury cases, but they are quite competent enough to represent a client. The best lawyer for these types of cases. Who would want a bunch of divorce lawyers handling their personal injury case? After all, people who are jacks of all trades are masters of none.
Step 3: Ask for any recommendations from family and friends
Now that the search choices are narrowed down to a smaller group of legal counsels, it is time to get some recommendations. If you know someone who has dealt with this kind of case before, it is an excellent idea to ask them about the experience.
If they feel like the attorney did an excellent job, it is probably a great idea to go ahead and give them a call. If not, clients can strike them off the list. If you do not know people who have worked with a lawyer, it might also be a great idea to talk to other legal counsel for advice.
There is a big chance that you will not get a recommendation from someone who practices in the same area, but there is a good chance that lawyers who practice another specialty will provide you with a piece of advice. A lot of these attorneys have working relationships with other legal professionals and regularly send clients their way. While it is not necessarily where people should stop the search, it is an excellent way to continue to narrow down the search.