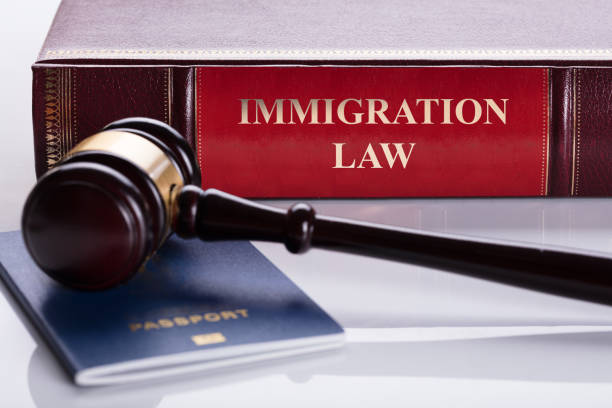 Choosing an Immigration Lawyer: A First Timer's Tips
Moving into another country as an immigrant can create mixed feelings in the end. Besides the tough laws and culture, you must find ways to raise income to stabilize your life. As an immigrant, you need help to navigate the different legal aspects of the said country. For this reason, looking for an immigration lawyer becomes vital. But how do you choose a lawyer as a first-timer? This guide explains the tips to consider when choosing an immigration law practitioner.
Get a Trusted Referral
Getting a trusted referral should probably be the first step you take when looking for a lawyer as an immigrant. Your limited knowledge of where and how to find a lawyer can make it hard to access the services of a reputable legal practitioner. This is, however, different when you get a referral. Talk to some immigrants who got help after arriving in the country. There are higher chances of getting the right legal services through trusted referrals. Ask around for a lawyer that provides the immigration legal services and book an appointment. You also save time and resources by looking for a lawyer through trusted referrals.
Check the References
After reaching the lawyer, you get referred to ask for references. You need to understand the lawyer's services, which is possible by talking to clients they served before. If the former clients are happy and content with the lawyer's services, the chances of meeting your expectations are higher. By checking the lawyer references, understanding the legal framework and approach to service delivery becomes easier. You avoid the long evaluation process when looking for an immigration attorney if the references present are convincing.
Check the Legal Fees
Unless the lawyer works on a contingency fee basis, ensure you understand how they charge for the services rendered. As an immigrant, the service fees can be higher than expected. You can, however, meet your expectations by looking for affordable legal services from a reputable law firm. Consider working with a specialized lawyer to avoid the extra expenses. Also, consider a lawyer that lets you sign the payment agreement or contract before offering their services. In any immigration case, several factors can determine the charges. Talk with the lawyer about these factors before agreeing on the costs.
Check the Experience
There are many aspects of immigration laws that you must adhere to before moving into a foreign country. Ensure you understand these aspects to make an informed decision. A good and experienced immigration attorney knows these aspects and will guide you through them. By checking the lawyer's experience, you avoid common mistakes that might make you conflict with the local authority. An experienced lawyer creates an avenue to use as an immigrant and helps you settle in a foreign country faster.
Inquire About Their Availability
Handling an immigration lawsuit can take days or even months to get resolved. Through the process, you need to have legal help. As you choose an immigration lawyer, inquire about their availability. You need a present lawyer who can serve you whenever you need them. Be keen on the current clients the lawyer serves, as this will tell you of their availability.
Check Their Work Ethics
As an immigrant in a foreign country, you can easily make misinformed decisions. However, working with an ethical and dependable immigration attorney makes meeting your expectations easy. As you look for a lawyer, pay attention to their work ethics. Discipline, commitment, and respect for their clients are the ethical considerations to pay attention to. An ethical immigration attorney will work on your case and provide guidance when you need it.
Choosing an immigration attorney as a first-timer can be a long process. You, however, make the process simple and productive by learning the factors to consider in a professional. The above guide highlights the best tips to help you choose and hire the best immigration attorney to handle your case.