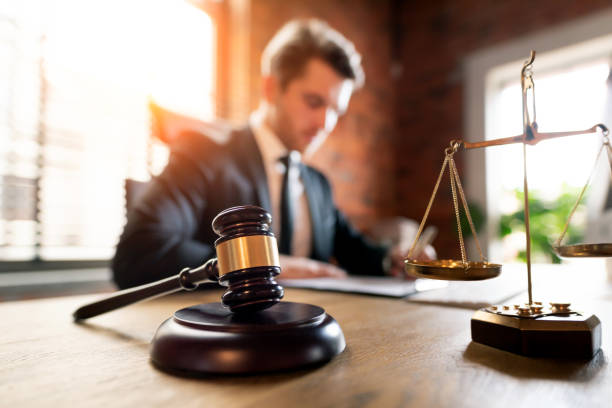 3 Reasons You Might Need To Hire A Lawyer
Hiring a lawyer might be something you have never had to do before, and many people will in fact go their entire lives without ever needing a lawyer at all. However, if you do find yourself in need of one, you will be very happy to find good legal help at your time of need. If you are curious about why you might ever need this type of help, here are 3 reasons you may need to hire a lawyer at some point in your lifetime. 
Divorce
Divorce attorneys help people through some of the worst times in their lives, and their number is never one that anyone wants to have to call. But realistically, many marriages do end in divorce and it is much better to end a failing and unhappy marriage than to reach retirement age with the wrong person by your side. 
Going through a divorce can be difficult and stressful, but with a good divorce lawyer, you can at least help protect your assets and make sure you don't get screwed over in the end. 
Medical Malpractice Or Negligence
Hopefully, nothing that would fit into this category ever happens to you or anyone you love, but the unfortunate truth is that these types of cases are much more common than you may think. Medical malpractice happens when a doctor or medical practice is supposed to treat your illness, perform a procedure or surgery, or prescribe you a certain medication – but they make a mistake that has consequences for your health.
If a medical professional makes a mistake that has a negative impact on you, this can be very stressful and upsetting. In some extreme cases, a mistake is made which actually ends up killing a person. So whether you have been the victim of medical malpractice or you are the family of someone who died due to medical malpractice, you may be entitled to compensation. 
Hiring the right lawyer who specializes in these types of cases will help you to win so that you can have a little justice.
Criminal Defense
Even if you never commit any type of crime in your life, there still may come a time when you need to hire a criminal defense lawyer. Someone might accuse you of committing a crime you did not commit, in which case you will definitely need a good defense attorney by your side. 
The need to hire a lawyer can be an indicator that you are going through a rough time, but with a good one, you will have nothing to worry about because they will help to fight for you and make sure that everything works out in your favor. Hopefully, you don't have to deal with any of the circumstances on this list anytime soon, but if you do you'll know that it's time to call in a lawyer!